Escobedo & Cardenas, LLP handles serious personal injury claims for plaintiffs on a contingent fee basis. With over 60 years of combined experience and hundreds of millions of dollars in recovered money for our clients, you can trust us to handle your case.
WHAT IS A PERSONAL INJURY CASE?
In the most basic sense, a personal injury case can be brought forward when someone has suffered an injury and needs compensation for the injuries, medical expenses, and any further damage that occurred as a result, such as lost days of work. We believe no one should have to suffer an injury and not be compensated for it accordingly, and our team ensures that will never happen to you.
CATEGORIES OF PERSONAL INJURY CASES
Curious about what actually falls under the umbrella term of "personal injury?" We are here to help. There are actually far more things that are categorized as personal injury than you may think. Below is a list of some of the most common categories of personal injury and some examples of each.
• ACCIDENTS
Sometimes things happen that are out of our hands. You could be walking in a store and slip on a wet surface. You could be driving your car and get hit by a truck running a red light. Incidents like this where no harm is intended but where harm does occur definitely qualify as personal injury cases.
• DEFECTIVE PRODUCTS
Have you ever bought a product that was defective? Sometimes defective products can be simple fixes where you send them back to the company and get a refund. Other times, the products can cause severe damage. A great example of this would be a defective air bag in a drug that causes severe side effects or baby products that are dangerous to your baby. These are all examples of defective products that could result in an injury case.
• INTENTIONAL ACTS
Sometimes people cause harm to one another on purpose. Examples of these cases include assault and battery. When someone causes you harm in this way, they are liable for paying for your personal injury. After dealing with the trauma of an attack on your person, the last thing you should have to do is foot the bill for the damages as well.
While these are some common examples of personal injury claims, there are many other things that could qualify. Do you think that you have been the victim of an incident that requires personal injury litigation?
Call us today at (956) 540-2472 to schedule your appointment and get the money you deserve.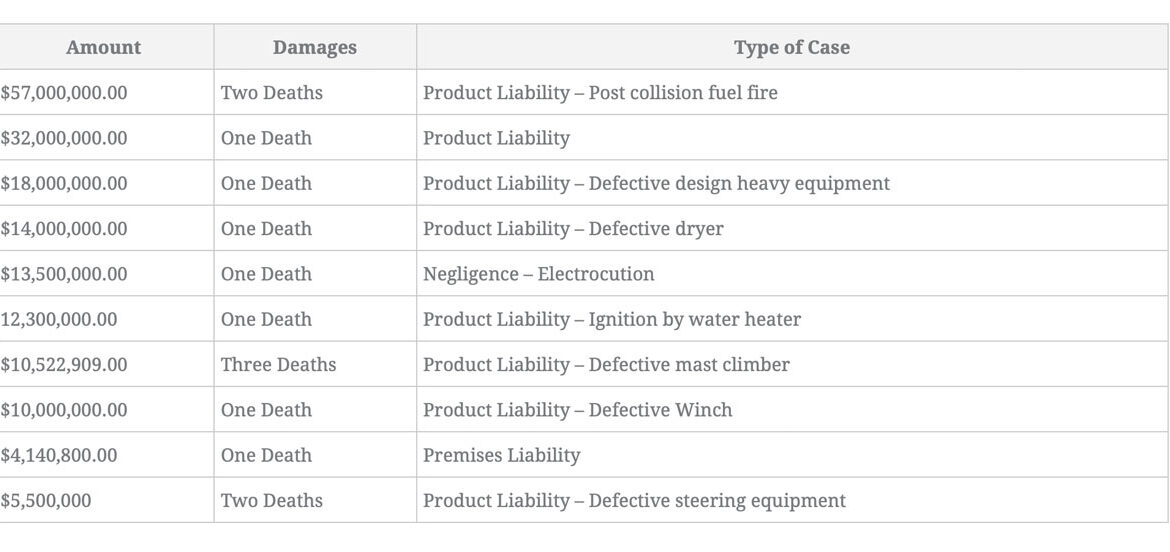 DISCLAIMER

The information on this website is for general information purposes only. Nothing on this site should be taken as legal advice for any individual case or situation. This information is not intended to create and receipt or viewing does not constitute, an attorney-client relationship.