About Escobedo & Cardenas, LLP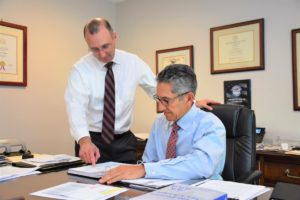 At Escobedo & Cardenas, LLP, with over 40 years of combined experience, you can trust that you will receive the highest level of attention and efficiency for your case. Whether you are involved in commercial or tort litigation or are in the middle of a business dispute, our firm can help you in developing a solid legal strategy and seeing it through from start to finish. Our firm is comprised of experienced trial lawyers with expertise in commercial and tort litigation including, but not limited to, shareholder disputes, breach of contract, construction litigation, banking litigation, government law, real estate litigation, employment and labor law, and tort law.
At Escobedo & Cardenas, LLP we are focused on providing results to our clients. Our firm understands the impact that a single legal proceeding can have on a business or individual client, and we always work hard to make sure that we only represent our clients in the way they want to be represented. We will take the time to learn about our client so that we can make smart decisions in strategizing your best steps moving forward.
Our firm is headquartered out of McAllen, Texas but out clients extend beyond the Rio Grande Valley, across Texas and the United States. Contact Escobedo & Cardenas, LLP today to discuss your case.
Our Practice Areas include:
Disclaimer
The information on this website is for general information purposes only. Nothing on this site should be taken as legal advice for any individual case or situation. This information is not intended to create and receipt or viewing does not constitute, an attorney-client relationship.